[Solution] Mask & Soft Medical Verification Program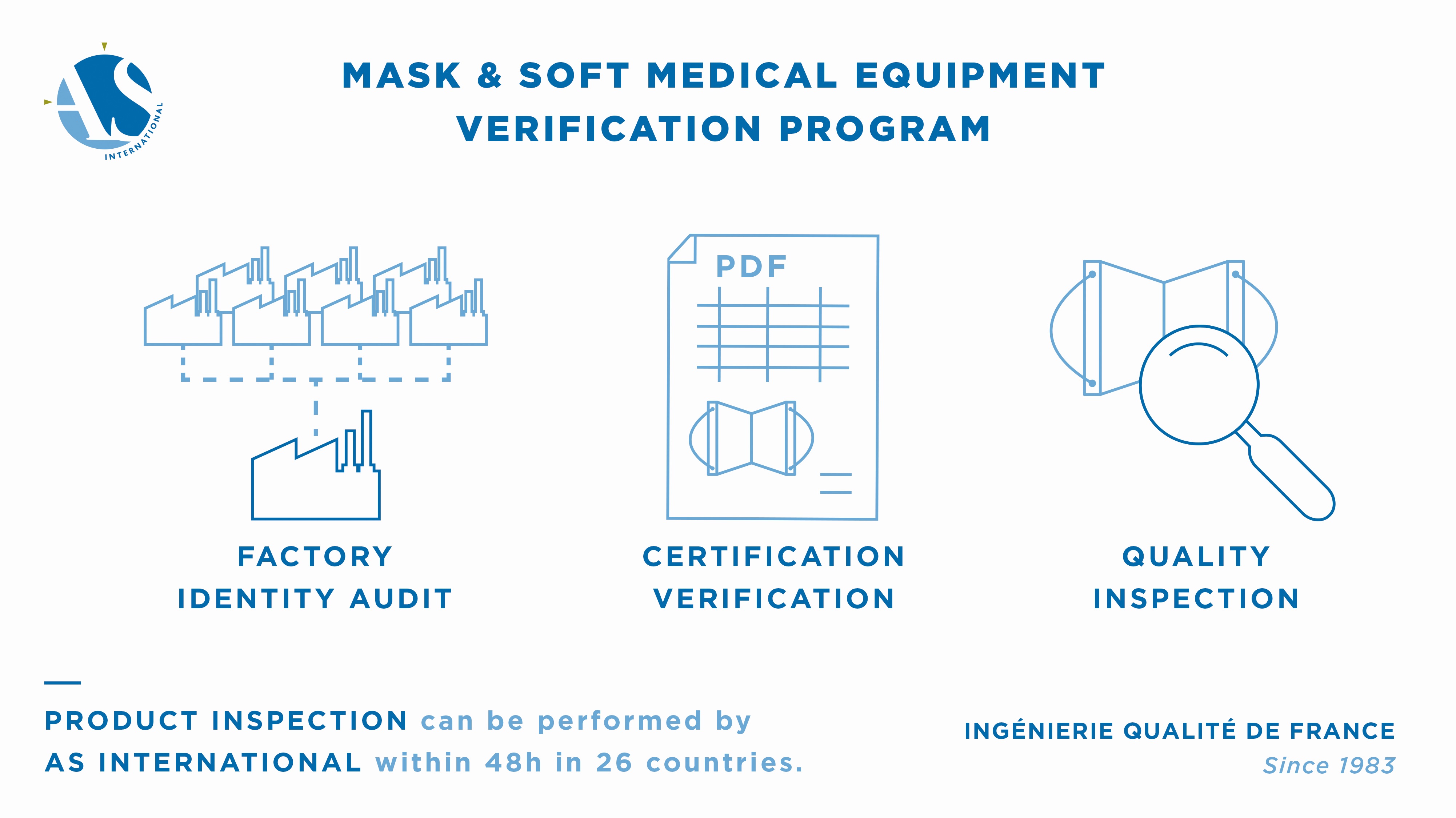 May 6, 2020
Among other things, #Covid19 crisis has also a high impact on the capability of our customers to purchase compliant and qualitative masks. Due to the explosion of the world demand of mask multiples companies worldwide adapt their production site to this product.
Frequently, this adaption, is made without being able to certify that the new produced product is compliant with the regulation of the concerned market of distribution.
Cooperating with new suppliers also imposes precautions. The identity and capability of the supplier shall be verified or even audited to guarantee trustable partner.
In same spirit, to allow qualitative products at the end, quality inspection on site would be highly recommended, when 100% of the production is packed and produced. A compliant product to regulations doesn't mean a good quality of manufacture or packaging.
To overcome these difficulties, we set up a special Mask and Medical Equipment Verification program. #Covid19Response #Mask #WeAreAS